Met Gala 2018: Gold Carpet Faves
Heavenly Bodies: Fashion and the Catholic Imagination
The first Monday in May, a fashion holiday. Here's a round up of my fave looks from the gold carpet. Some looks were completely on theme and some played it safe but still killed it. Recap my live commentary on Twitter.
The Imagination
Zendaya
#MartyrSlay
Zendaya of Arc just really knows what she's doing, the glam for this look is also everything. She really knows how to keep pushing the envelope in custom Versace
via Madame Noire Twitter
Rihanna
Our holy host did what we expected…KILLED IT in Margiela. There's really just not a lot to say, Rihanna is fashion. via PopSugar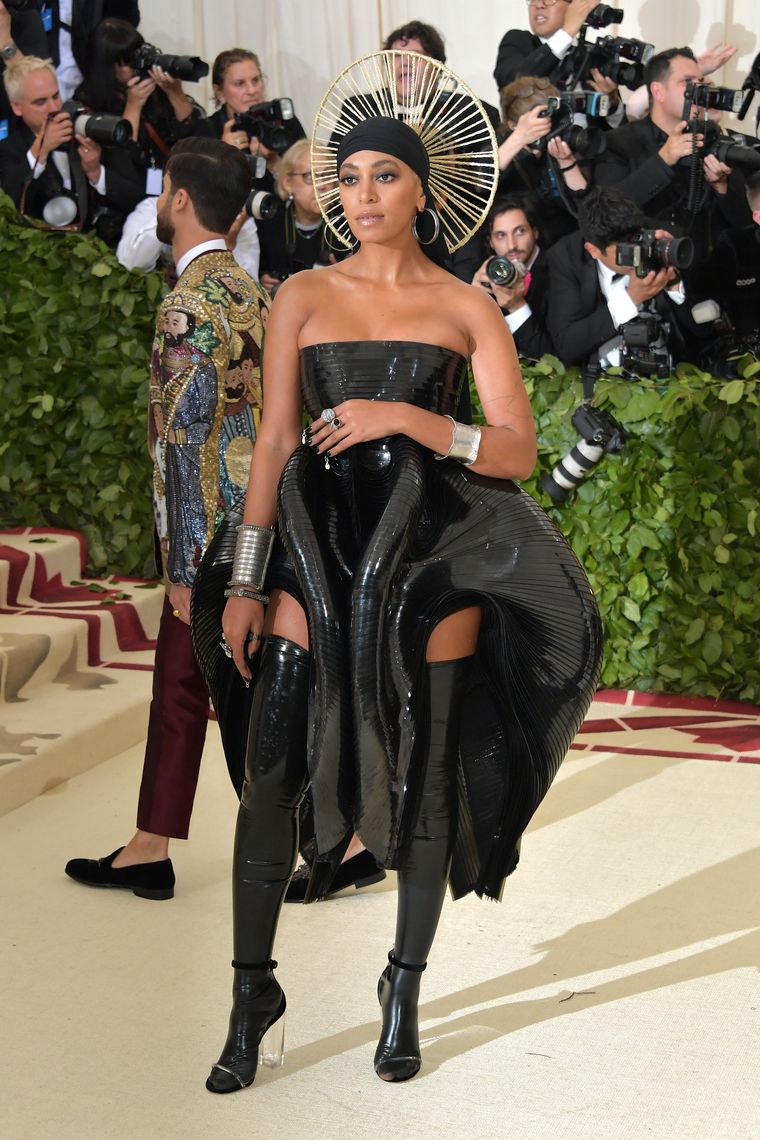 Solange
Solo is the low key fashion hero we needed at the gala. I feel like this look did not get the full attention it deserved! Doing for the culture with the durag paired with an out of this world Iris Van Herpen dress via Mic
Cardi B.
Our Mother of Grace Bardi came alllll the way through for her very first Met Gala moment, that's how you want to kill it! Such an ornate and well thought out look, glad to see her bump was embraced in the look. With Jeremy Scott by her side, Cardi stole the show in Moschino (P.S. Jeremy, let me borrow that jacket right quick) via Glamour Twitter
King Combs
Diddy Jr. killed it in this Dolce & Gabbana look, death to the basic tux
Blake Lively
600 hours to construct this delectable Versace Gown. Lively paired the look with a Louboutin shoe
via E News Twitter
Lily Collins
Lily went 'Yas Sis' Act on us in a Givenchy look. She also had some really great details going on in hair and makeup that makes you study the look like a religious painting
via Pop Sugar
Lana Del Rey & Jared Leto
The art history references in this duo's look are off the charts. Leto and Del Rey wore Gucci and walked the carpet with designer Alessandro Michele via Cosmopolitan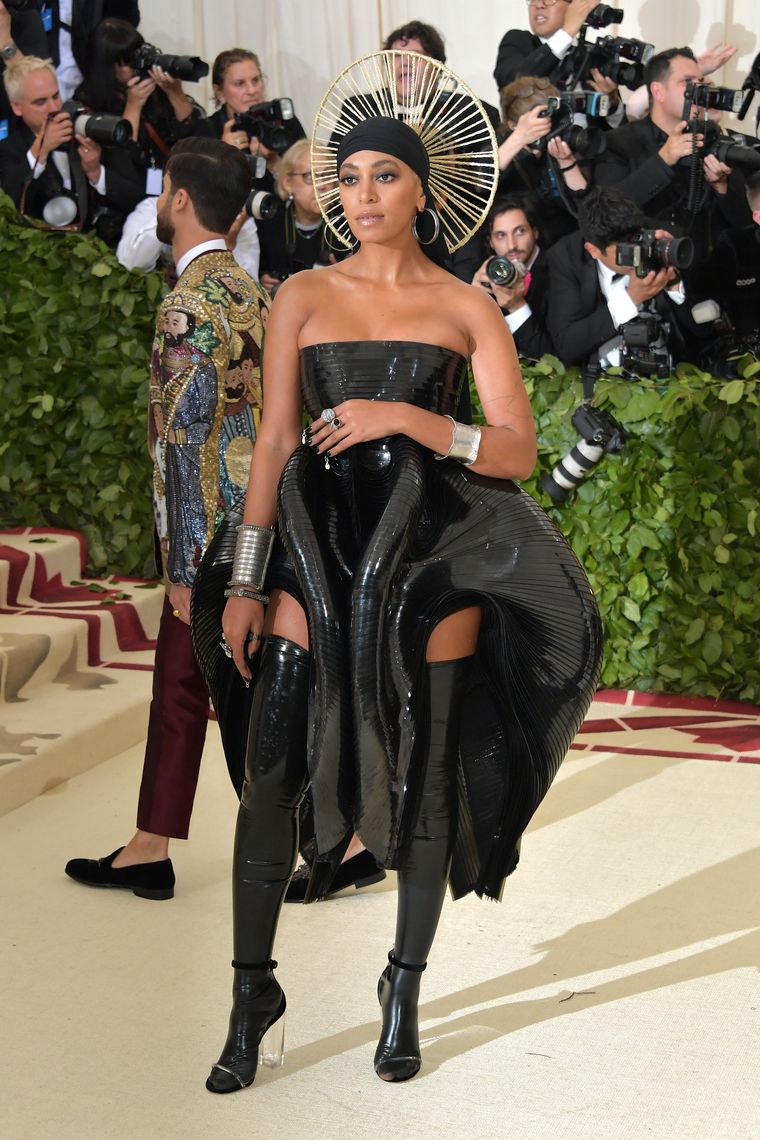 I will say that this theme could have went beautifully or offensive real quick, the celebs handled it with style and grace. The artist in me loved investigating the art history references, who were your favorites? Tweet us @WHITNEYMANNEY or drop it in the comments below -WM
event, met gala, fashion review, red carpet
Whitney Manney
metropolitan museum of art
met gala, met museum, heavenly bodies, nyc, versace, givenchy, dior, galliano, margiela, oscar de la renta, moschino, jeremy scott, nicki minaj, lily collins, cardi b, blake lively, rihanna, badgalriri, solange, lana del rey, zendaya, jared leto, chadwick boseman, dolce and gabbana, gigi hadid, ariana grande, vera wang, SZA, donatella versace, kim k
Comment